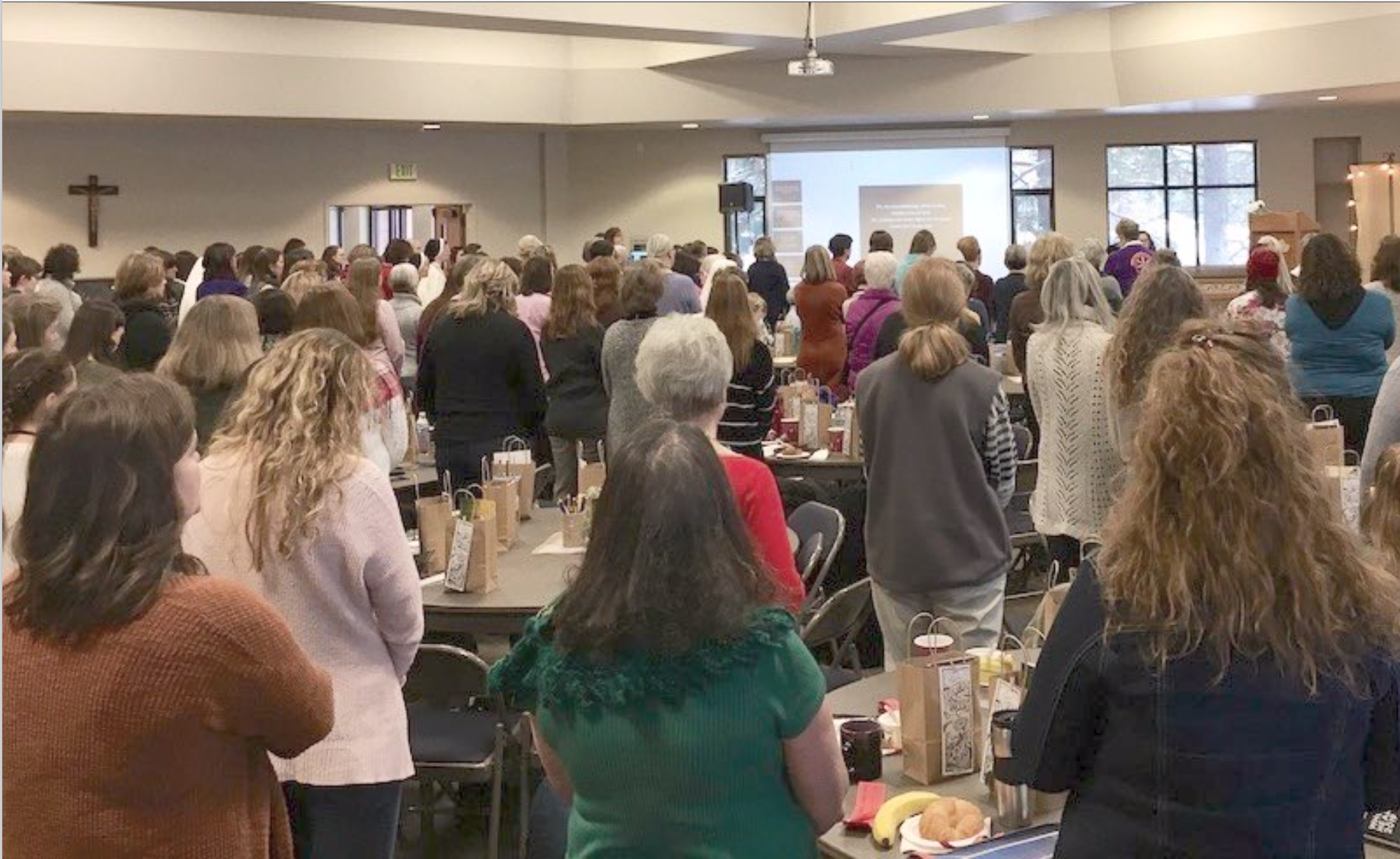 INVITE CHANTAL TO SPEAK AT YOUR CONFERENCE, RETREAT OR PARISH EVENT ON THE FOLLOWING TOPICS
(CLICK ON A TOPIC TO LEARN MORE)
Truly a ground breaking mom entreprenuer, Zelie lived fully her vocation and was a successful business woman. Her intentionality, the small little disciplines that gave launch to "the little way," the tangible tenderness that motivated her actions, the authentic nature with with she engaged those around her – these are some of the unique qualities that set her apart. Her witness of grounded enterprise, generosity and acceptance in suffering is accessible and real for todays moms. You will walk away feeling inspired and connected to this woman who was the first of a growing wave of working mothers who love and promote holiness amidst their support of their families. Don't pass of up this chance to encounter with one of the newest saints in the Church and the leadership of this woman that is sure to stir you onward and upward.
Are you wondering why your family is struggling to achieve its dreams? Are you asking yourself why your children are struggling so much to live amidst a culture orchestrated to counter everything you are teaching them? Are you wondering what that "missing ingredient" is that can put your marriage and family back on the right path and be stronger than ever? If any of these questions apply to you, then this talk is for YOU! In this talk we will "keep it real" and look at why the most important question to unite your family and make you a formidable force in transforming the modern culture is: "What is my family's why?". From the intimacy of prayer into the concrete world of disciplined, actionable steps, we will discuss how goals are critical to living a life of purpose and conviction and why your family "why" will help lead us to our ultimate end of perfect union with God.
Have you ever wondered if there is a "Catholic" way to live, to eat, to exercise, to nurture and care for our bodies? In this talk Chantal will dive into the keys of wholistic living with a Catholic and biblical perspective. Learn about a lifestyle that is all-encompassing and oriented to helping us achieve optimal health and vitality, so as to live to the full and have energy left over to serve others and prosper the mission of the Church. Discover tips on healthy eating, essential oil use for supporting the body, doable fitness steps and the "Catholicness" behind them all.
What is in the heart of every woman? Insecurity? Vanity? Lack of self-worth? Fear of being used? Fear of being strong? Self-pity? Fear of not being "Facebookable"? These false identities seem to overwhelm many women today and for those that are not lost in negative pitfalls, they are often confused by the whims of the world that are always swaying like the wind to whatever is the popularized version of woman. In this talk Chantal will share her own struggles and victories as a woman. She will reflect on what true devotion to Mary calls forth from women and how servant leadership is the innate gift of women. She will share insights into prayer and daily devotion that will empower women to take heart and embrace their true "feminine genius."
"The Catholic Slight Edge"
Specifically geared toward young people and youung moms, this talk is challenging and full of practical inspirations to get you thinking and motivated to take charge of your life and dream big, holy, word-changing dreams that are rooted in daily heroic acts of virtue and faith. With humor, interaction, sports analogies, and startling statistics this talk is sure make an impact and launch you into action.
Apart from speaking engagements contact Chantal to learn more about her family wellness coaching and how you might benefit from wholistic lifestyle support pieces. In line with the faith and in authentic understanding of Christ's desire for us to be whole, Chantal engages in educating families across the country in the use of certified therapeutic grade essential oils, fitness and nutrition support. Reach out to her to learn more and how you might be able to work with her as well.
Speaking engagements are generally limited to one geographical area per month in order to reduce travel costs as well as time spent away from Chantal's family, so please book early. Chantal is currently booking Fall 2019 and Spring 2020. If you would like to book Chantal within a shorter timeframe, contact her and she will determine if she might be able to meet your needs.